Kyoto Japanese Fusion Sushi
115 Smith St, Brooklyn, NY 11201
Order now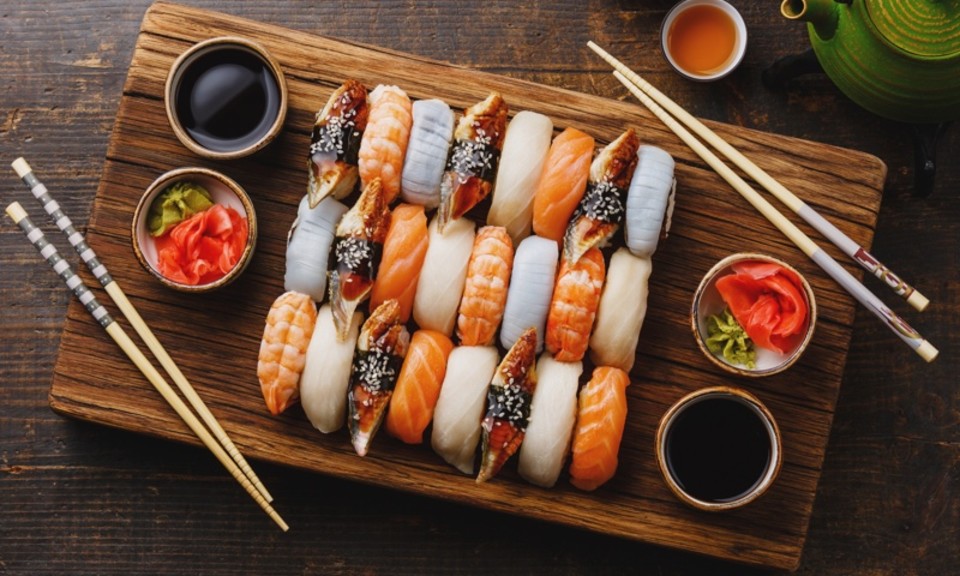 Michelle
Great food at a great price, portions were larger than expected. Allowed substitutions and modifications without fee. Everything was packed perfectly, containers held items separately without any leaking. Will definitely eat there again.
Mark
i love this place. the care they take in preparation is always tops with me. a bit pricey but....i always always know i'll get a dish that i'll enjoy.
Sheila
I LOVE their chicken fried rice it is the BEST! And their Philadelphia rolls yum!! You must eat here....you won't regret it!! Something for everyone
Eli
It is an amazing restaurant, with great customer services. The food is really good and fresh. It is a very peaceful atmosphere, so recommended.
stewart
Excellent food and courteous staff make Kyoto one of the best sushi restaurants in the downtown Brooklyn area.
Lisa
I order from here frequently for lunch and they are always on point. The delivery is relatively quick if they are not too busy and the food is always good and fresh. I miss the little cup of pineapple they used to give as a little treat. But overall, I love this place.
Kay
Sashimi dinner was awesome, fresh and good presentation. Also ordered the chicken fried rice which was also good. They actually gave me the extra veggies that I asked for. The fried rice was healthy, not greasy or too salty. This is my go to sushi spot.
Alan
We have eaten at a bunch of sushi places in the neighborhood and Kyoto is by far the best. It has high quality fish at more reasonable prices then some other restaurants. Check out this place and you will not be disappointed.
Elaine
We order from this place at least once a week and the quality is always really good, wait time is average to less than average, and they consistently follow the special instructions that we put down. Highly recommended.
Jennifer
This is our go-to sushi place--they are so good with details (less mayo, extra seaweed, etc.), prompt and very friendly on the phone and with deliveries. Super polite and great fresh sushi for the money.
About us
Asian, Dinner, Japanese, Lunch Specials, Sushi
Today

Delivery: 12:00 PM - 10:15 PM

Takeout: 12:00 PM - 10:15 PM

Delivery

Monday:

12:00 PM - 10:15 PM

Tuesday:

12:00 PM - 10:15 PM

Wednesday:

12:00 PM - 10:15 PM

Thursday:

12:00 PM - 10:15 PM

Friday:

12:00 PM - 11:10 PM

Saturday:

12:00 PM - 11:10 PM

Sunday:

1:00 PM - 10:15 PM

Takeout

Monday:

12:00 PM - 10:15 PM

Tuesday:

12:00 PM - 10:15 PM

Wednesday:

12:00 PM - 10:15 PM

Thursday:

12:00 PM - 10:15 PM

Friday:

12:00 PM - 11:10 PM

Saturday:

12:00 PM - 11:10 PM

Sunday:

1:00 PM - 10:15 PM